Does YOUR video marketing suite …

Grow Your Audience
Attract MORE Eyeballs, &
Convert Them Into Buyers…Automatically?
Will it?
Make, edit, Search Engine Optimize, brand, RANK & manage mobile responsive videos?
Can it?


Post videos to facebook or websites with clickable buy & ACTION buttons, multiple banner ads, optin forms, logos, watermarks & tracking pixels for display ads or re-targeting network advertising?
Ours does!
Can you?
Play videos hosted on, Youtube, Amazon S3, Vimeo Pro, OR your own server?
What About?
Share videos on social media or with affiliates?
Manage client videos from a central panel OR
Change their website and video content remotely from your computer?
Does YOUR video player:
Display transparent walk-on videos & stream google hangouts on your website?
Allow you to setup numerous videos in a product launch sequence?
Give you "sale ends soon" scarcity timers?
We CAN do ALL that!

AND

One heck of a LOT MORE!
Forget trying to manage your video marketing with numerous expensive, cumbersome, difficult to learn programs and apps JUST to accomplish all of the above!
Check out Simple Video Pro's Video Marketing Suite Including Camtasia Studio 8 NOW!
FOR A LIMITED TIME ONLY!
Get the power of world class video marketing tools for an insane low cost!
STOP playing around with dozens of tools!
Our Video Marketing Suite Is THE solution!
Get started Today!
 

GROW Your Audience

Attract MORE Eyeballs

Convert Them Into BUYERS

AUTOMATICALLY!

 

 

 

Now You Can Record, Create & Edit Videos With
World Class Editing Software Included At A Price
You Cannot Pass By With The BRAND NEW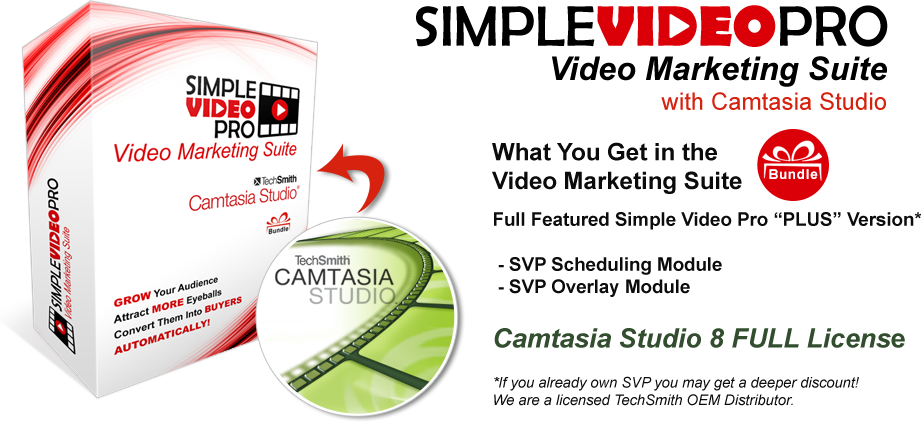 ---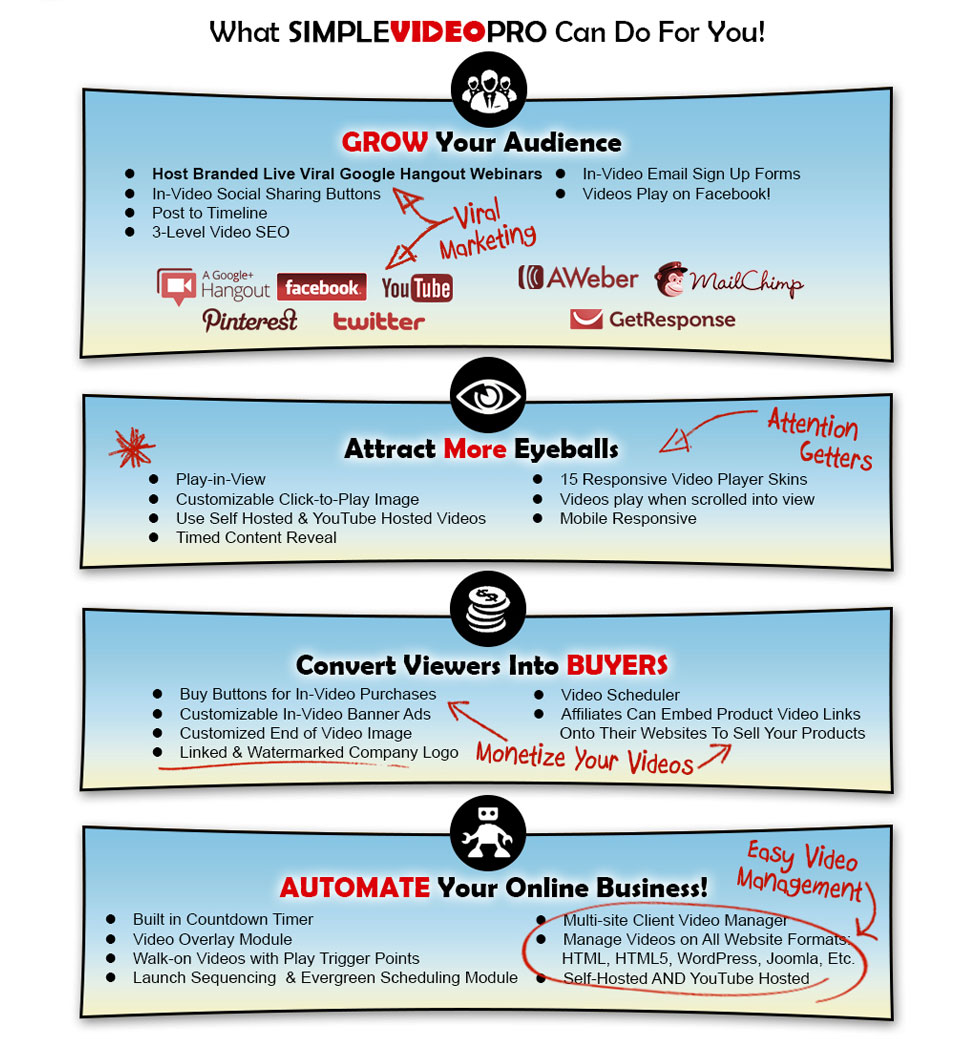 Includes One Year Of Updates FREE
Click The Yellow Button Below: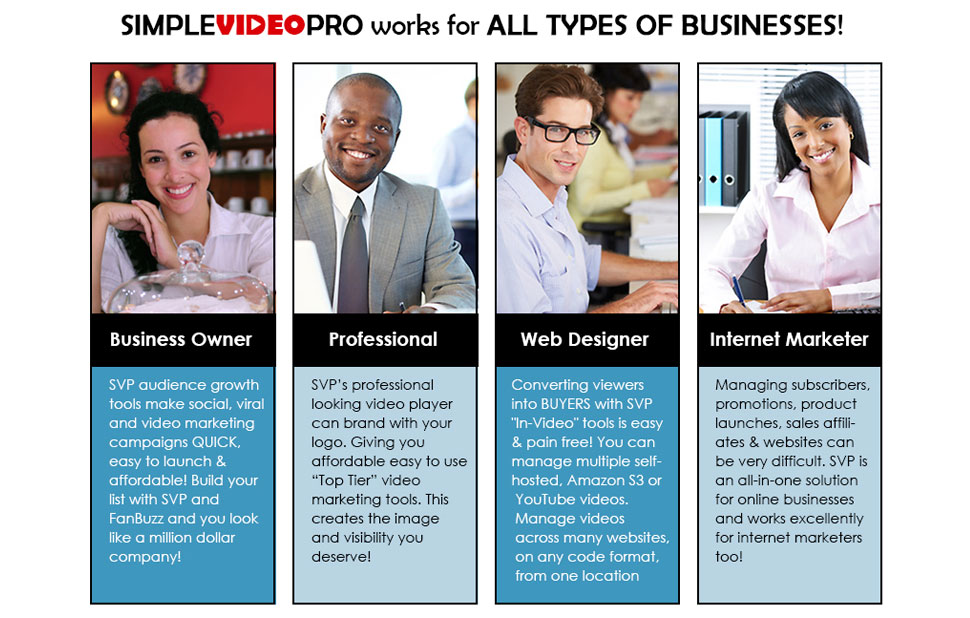 Control numerous videos on multiple HTML & WordPress websites
from just one WordPress install with our Video Manager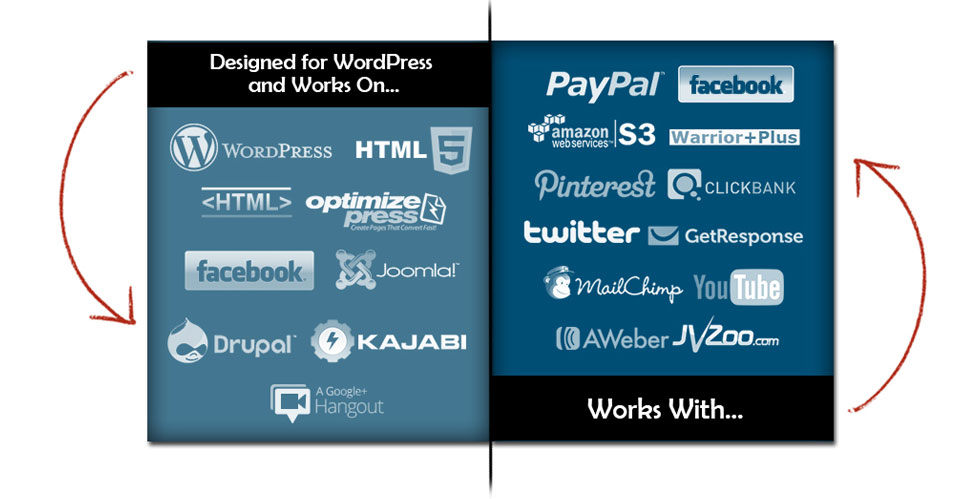 Click The Yellow Button Below: